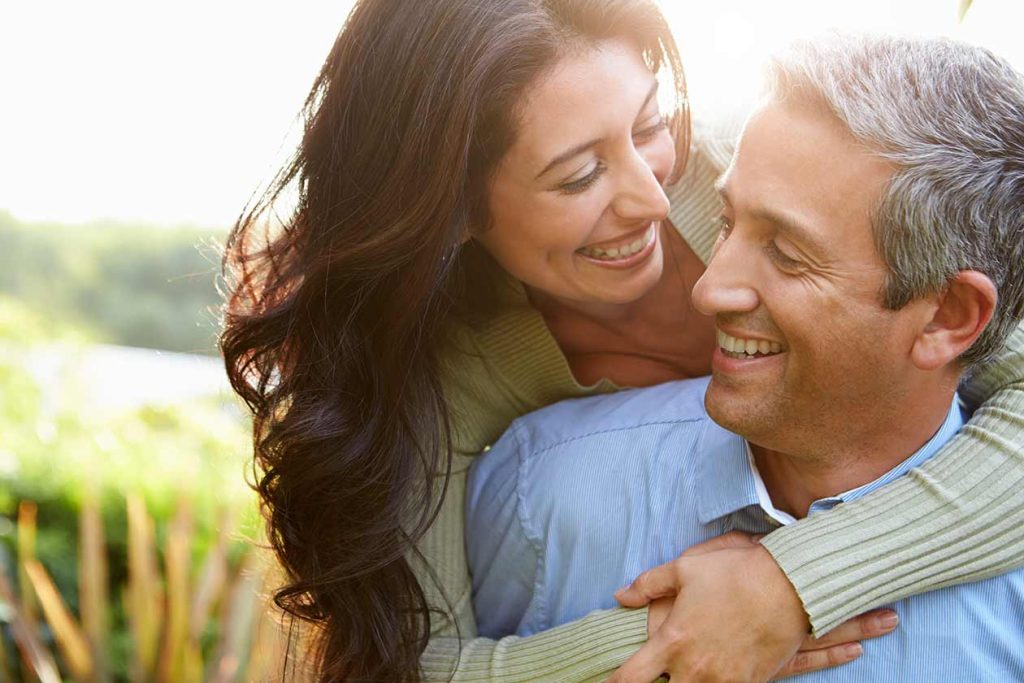 Follicular Unit Extraction (FUE) is the latest and most advanced technology in hair restoration. It is a minimally invasive procedure with no linear scarring that can be performed using a hand-held, surgeon-operated device called NeoGraft, or by a robotic platform like the ARTAS iX. The hair restoration treatment removes individual "units" of 1 to 4 hairs from areas of the scalp with the highest concentration of healthy, viable follicles. The surgeon then uses these extracted follicles to transplant them into thinner or balding areas of the scalp.
FUE is an effective solution if you are feeling self-conscious about thinning hair, or you want to restore thickness to specific areas of your head. So if you're worried pattern hair loss will knock your self-esteem, Dr. Grady Core at Core Plastic Surgery can help. Offering FUE with state-of-the-art NeoGraft or AI-assisted ARTAS iX, Dr. Core helps his patients in Birmingham, Alabama, and beyond to regain a natural-looking head of hair.
Before and After Photos
About Hair Restoration
Androgenetic alopecia is thought to affect 50% of men and 15% of women. (1) Hair loss of any kind can be particularly difficult for a patient, both physically and emotionally. So, it is understandable that hair restoration has gained popularity as technology has advanced.
Follicular Unit Extraction (FUE) is a modern hair restoration technique. The method allows for an even distribution of follicles and a more natural look with no linear scarring. (1) Traditional strip methods (FUT) can leave long, noticeable scars on the scalp, and that can also cause more discomfort. (2) Instead, with FUE, healthy grafts are selected when the patient's hair is shaved short.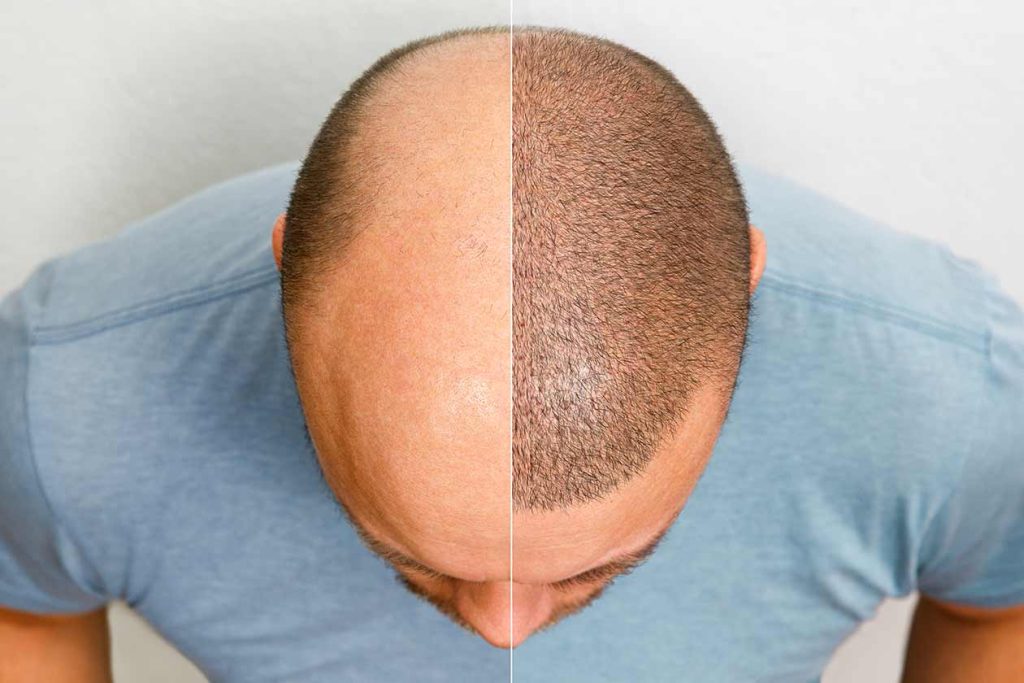 NeoGraft
NeoGraft is a manual follicular unit extraction device. The system uses pneumatic pressure control to gently remove hair follicles. The results of this type of hair restoration depend on the skill, familiarity and dexterity of the performing doctor or surgeon. Core Hair Transplant is known for FUE hair restoration that looks natural, integrates well with existing surrounding hair, and for high survival rate in transplanted follicles.
ARTAS iX
The ARTAS Robotic Hair Transplant is a groundbreaking hair restoration system, and the only FDA-cleared robotic hair transplant procedure that allows men to wear short hair. Planning for robotic hair restoration with ARTAS involves customized 3D modeling, so patients can see the area design before the procedure is performed. The system utilizes artificial intelligence and digital imaging to accurately identify and extract follicles with robotic precision. During your consultation, Dr. Core will discuss the benefits of each technique and help you determine which FUE method is right for you.
Benefits
FUE is popular for its speed, safety and effectiveness. It offers many benefits, including:
Minimally invasive
No linear scarring
Natural-looking results
Faster recovery time
No stitch removal
Minimal discomfort
Permanent solution
Candidates
The ideal candidate for FUE is an adult who suffers from male- or female-pattern baldness, has experienced hair loss, or is looking to restore their hairline after trauma or surgery. In order to successfully undergo follicular unit extraction, the patient must have enough donor hair follicles to harvest.
Generally, those with lighter-colored skin and dark hair make the best candidates, as they have a higher density of hair follicles. However, Dr. Core offers a comprehensive assessment during your initial consultation to determine if you are a good candidate for this procedure.
Personal Consultation
Dr. Core will listen to your concerns during your personal consultation in Birmingham. At this juncture, please feel free to discuss the difficulties you have had with thinning hair, and speak frankly about your desired goals. After you have spoken with him about the areas of your scalp that are causing the most trouble, Dr. Core will carefully examine the areas and identify where hair can be harvested from. After Dr. Core has assessed your hair density, and approved you for FUE, he will schedule your procedure on a suitable future date.
Procedure
The follicular unit extraction procedure begins with the patient receiving topical anesthesia to minimize any discomfort. Dr. Core will then use the NeoGraft or ARTAS iX system to extract follicular units one by one from the donor area. In a typical hair restoration surgery, Dr. Core will harvest between 500 and 2,000 grafts, depending on the desired outcome.
NeoGraft Technique
NeoGraft is minimally-invasive and allows Dr. Core to harvest individual follicular units from donor sites manually, with precision. The system extracts these units one by one using a manual punch method. Once the grafts are harvested, they are carefully sorted and trimmed for uniformity. The hair follicles are then carefully transplanted into the recipient area, paying close attention to direction and angle. Dr. Core will typically place the extracted follicles in a circular pattern. Once the follicles have been implanted, they begin growing new hair within two to four months. After several months, the patient will see fuller, thicker hair in the areas where the follicles were transplanted.
ARTAS iX Procedure
Gaining FDA approval in 2011, ARTAS has become one of the most advanced hair restoration techniques in the world. ARTAS iX is FDA approved for men with straight, dark hair. And the process could not be simpler or more comfortable! With the patient comfortably seated, the system digitally maps their scalp. It then uses AI mapping to analyze the healthiest follicular units to harvest for transplantation. Under Dr. Core's supervision, the system starts the process of harvesting using a specially-calibrated robotic arm. Over the course of a few hours, the precise amount of grafts are collected. Once the grafts have been suitably prepared, they are then transplanted into the area(s) of hair loss.
Read more about FUE techniques on Dr. Core's blog.
Recovery & Results
You will receive personalized recovery instructions to help you accomplish your best recovery and result. Thanks to careful planning and the expert techniques employed during the patient's chosen procedure, Dr. Core's patients enjoy a shorter, more comfortable recovery.
Redness, swelling, and soreness can occur following the procedure. However, your recovery instructions will include approved methods of controlling any post-procedure discomfort. You are encouraged to stay active over your recovery period to promote healthy blood flow to your newly grafted hair follicles.
Is There Any Downtime with FUE?
Patients find that there is minimal downtime associated with FUE procedures. Most patients are able to return to work and light activity within five to seven days of their procedure! Exercise and strenuous activities can be resumed within two weeks of the procedure. Dr. Core will discuss your personal recovery timeline with you.
Follicular unit extraction is a great way to restore a full, luxurious head of hair without undergoing extensive surgery. Dr. Core's expertly-performed FUE procedures can give you back the confidence you deserve and the look you desire.
If at any point you have questions during your recovery, please do not hesitate to contact us!
Cost of Follicular Unit Extraction in Birmingham, AL
If you are interested in learning more about FUE and if it is right for you, please contact our Birmingham office today at (205) 397-2100 to schedule a consultation with Dr. Core. FUE with Dr. Core has helped thousands of patients achieve a full, natural-looking head of hair. Contact us to learn if FUE at Core Plastic Surgery is right for you.
Take a look at real patients' results on our website, and don't forget to follow Core Plastic Surgery on Instagram and Facebook!
FAQS
Is FUE painful?
No, FUE is a comfortable hair transplantation procedure. You will be kept 100% comfortable with local anesthesia. Post-procedure discomfort is easily controlled with over-the-counter medication, which your hair transplantation surgeon will recommend to you.
How much does it cost to get FUE?
Due to the fact that FUE is a highly customized procedure, FUE pricing is determined on a case-by-case basis. Once you and your surgeon have agreed on your treatment preferences, you will receive your personalized cost estimate.
Can FUE restore fullness to my hair?
FUE is intended to address thinning areas and balding spots. The procedure removes individual follicles from donor sites and transplants them into the desired area to restore a full, natural-looking head of hair. It is not, however, intended to be used as a solution for complete hair loss.
Is there any maintenance required after FUE?
No, there is no maintenance required after FUE! However, patients who maintain an active lifestyle and healthy diet will enjoy their results for the long-term.
References
Al Aboud AM, Zito PM. Alopecia. PubMed. Published 2020. https://www.ncbi.nlm.nih.gov/books/NBK538178/
Sharma R, Ranjan A. Follicular Unit Extraction (FUE) Hair Transplant: Curves Ahead. Journal of Maxillofacial & Oral Surgery. 2019;18(4):509-517. doi:https://doi.org/10.1007/s12663-019-01245-6
Kim, Y. S., Na, Y. C., & Park, J. H. (2019). Comparison of postoperative pain according to the harvesting method used in hair restorative surgery. Archives of Plastic Surgery, 46(3), 241–247. https://doi.org/10.5999/aps.2018.00843