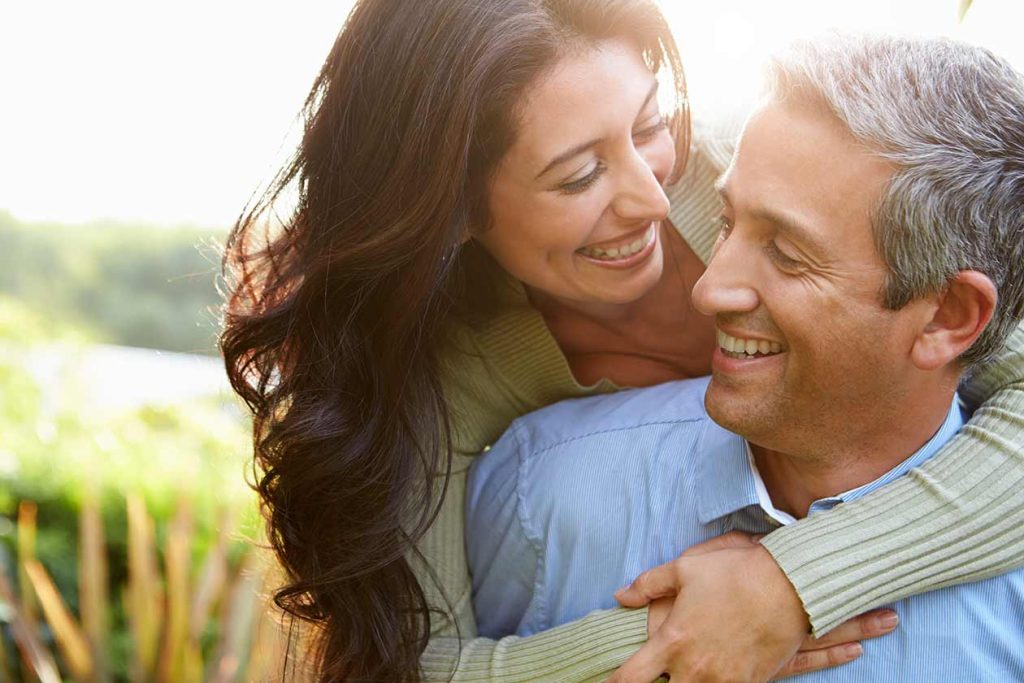 NeoGraft is a minimally invasive hair restoration procedure that uses FUE (follicular unit extraction) technology. This method involves harvesting individual hairs from donor areas and placing them in recipient sites.
NeoGraft is different from traditional strip harvesting techniques because it does not involve the use of scalpels or sutures. Instead, NeoGraft utilizes a manually-operated, motorized device to extract individual follicles from the donor area with precision. The extracted follicles are then placed into the recipient area to achieve more natural-looking results.
At Core Plastic Surgery, we understand that hair loss can be a difficult experience for our patients. We believe in providing the highest quality care, backed by state-of-the-art technology, so our patients can feel confident in their treatment plan and results. To learn more about NeoGraft, or to schedule a personal consultation, please call us at (205) 397-2100 or fill out a form on our website. We look forward to helping you restore your confidence.
About Hair Loss
Hair is one of the most important aspects of our appearance. And when we begin to lose it, it can seem like a lost hope. Pattern baldness and patchiness are common, especially after a certain age. Thicker, darker terminal hairs turn to softer, finer vellus hairs as hair loss develops over time, in a process known as male androgenetic alopecia.
Male androgenetic alopecia, or male pattern baldness, is a common condition that affects millions of men every year. It is characterized by thinning of the hair on the scalp, leading to baldness in some cases. It is a progressive condition that starts with frontal hair loss, and eventually includes thinning on the top of the head. (1) Male pattern baldness may be due to genetic factors, age, and other causes such as hormonal imbalances.
One of our most popular treatments for male pattern baldness is NeoGraft Hair Restoration. NeoGraft is a minimally-invasive technique that uses follicular unit extraction (FUE) to harvest donor hairs from the back of the scalp and transplant them to areas of hair loss. FUE is considered to be the "gold standard" of hair restoration techniques, and we'll tell you why!
Why Choose NeoGraft?
Male androgenetic alopecia is the most likely reason for hair loss, with studies estimating that 30-50% of men will experience it by age 50. (2) Thankfully, hair restoration treatments are the solution many men with thinning hair are looking for!
One of the key benefits of NeoGraft is its precision. The manual extraction process enables Dr. Core to select only the healthiest follicles for transplantation. Each graft is carefully placed according to Dr. Core's artistry and the patient's desired aesthetic outcome. This ensures an incredibly natural-looking result that blends seamlessly with your existing hair.
NeoGraft vs. "Strip" Method
NeoGraft is a fast, efficient process. Unlike traditional "strip" methods, which can take up to 8 hours, the NeoGraft procedure usually takes around 3-4 hours. This is especially beneficial for patients who travel from out of state for their procedure. NeoGraft procedures also leave no linear scar, allowing men who choose this technique to wear their hair short!
NeoGraft vc. ARTAS
NeoGraft and ARTAS are both FUE techniques that offer natural-looking results with minimal scarring. The main difference between the two is that NeoGraft is 100% manual and ARTAS is robotic-assisted. With NeoGraft, a hand-held device is used to extract follicles from the donor area then transplanted into the balding or thinning areas of the scalp. With ARTAS, a robotic arm is used to scan the patient's scalp, select and extract follicles from the donor area, and implant them into the recipient area. NeoGraft is a great option for those looking for a minimally invasive procedure with minimal downtime. 
What is a Follicular Unit?
A group of hairs known as a follicular unit is harvested to make a donor graft. Each graft is meticulously placed in the recipient hair follicle to stimulate new hair growth.
Benefits of NeoGraft
NeoGraft offers several advantages over other hair restoration techniques.
Because no linear scarring occurs with FUE, the results are designed to look and feel like your own, growing hair.
The donor sites require no sutures or staples, only tiny dot-like incisions, making the recovery process faster and easier.
Less Pain, Fewer Complications
With FUE there is less trauma to the scalp than with traditional hair transplant techniques, leading to less discomfort during the procedure as well as fewer postoperative side effects.
Because FUE is minimally invasive, you can resume your normal activities quicker and with less time off from work.
As long as the newly transplanted hair follicles take root, the results can be expected to last for a lifetime.
NeoGraft is extremely versatile, allowing Dr. Core to customize your treatment to give you the exact look you desire.
Candidates
Candidates for FUE typically have good skin elasticity, sufficient donor hair density and a stable hair loss pattern. Since natural results depend on the skill and experience of the surgeon, it's important to choose a qualified specialist who is familiar with the NeoGraft system. During your initial consultation, Dr. Core can determine if you're a good candidate for the procedure.
If you're looking for a hair restoration solution that produces natural-looking results, consider FUE with NeoGraft. Call our Birmingham office at (205) 397-2100 to schedule a consultation with Dr. Core and learn more about this revolutionary approach to hair restoration!
Personal Consultation
During your consultation, Dr. Core will discuss your goals and evaluate your hair loss pattern to determine the best approach. He will provide you with an overview of the procedure, including what to expect before, during, and after the procedure. Your personal consultation will give you the opportunity to ask Dr. Core any questions you may have about the procedure, and will enable you to formulate a timeline for treatment.
Preparation
Prior to your FUE procedure, Dr. Core may recommend that you stop taking any medications that can affect blood clotting, such as ibuprofen, aspirin, or other anti-inflammatory medications. You may also need to discontinue smoking and/or drinking alcohol for at least two weeks before your procedure. This will help improve healing and reduce the risk of complications.
What to Expect from the Procedure
The NeoGraft procedure is performed in our office under local anesthesia. The procedure begins with the harvesting of the donor grafts, which are carefully taken from the back of the head using the manually-operated NeoGraft device. This device uses powerful suction to extract the donor follicles while preserving the surrounding tissue. The extracted follicles are then immediately processed and prepared for implantation.
Next, tiny incisions are made in the recipient sites, where the donor hair follicles will be implanted. These incisions are very small and virtually unnoticeable when healed. The donor follicles are then carefully implanted into the recipient sites using a special instrument to ensure accuracy and precision. The entire NeoGraft procedure typically takes approximately 4-6 hours, depending on the number of grafts needed.
Patients can expect some redness and swelling at the donor and recipient sites following the procedure, but this should subside within a few days. Patients should also avoid direct sun exposure and refrain from activities that involve excessive sweating or heat for at least two weeks following the procedure.
Thanks to its precision and accuracy, the NeoGraft procedure allows us to target specific areas that need treatment and deliver results that look and feel like your own hair. By controlling the angle and direction of the implantation, we can create a more natural-looking hairline and provide a fuller, thicker head of hair.
Recovery & Results
After the procedure, you can expect some redness and swelling in the donor and recipient areas. You will also need to keep your head elevated and wear a bandage for the next few days. You can wash your hair 48 hours after the procedure and within 7-10 days, the redness and swelling should subside.
After your NeoGraft procedure, you'll be able to go home and resume regular activities. Your new hair may start to grow after two to three months, and you should see full growth in about nine to twelve months.
Cost of NeoGraft Hair Restoration in Birmingham, AL
NeoGraft is an excellent option for those looking for a permanent solution to hair loss. NeoGraft offers natural-looking results with minimal downtime, scarring, and discomfort. To learn more about NeoGraft, or to schedule an appointment, please call us at (205) 397-2100. We look forward to helping you restore your confidence.
Find and follow Dr. Core on Facebook, Instagram, and Twitter and see real NeoGraft results!
FAQ
How long does it take to see NeoGraft results?
It typically takes about 8-12 months for the transplanted hair to grow in completely. However, some patients may start to see results earlier. It's important to remember that everyone's hair growth patterns are unique, and results may vary.
How many grafts are needed for a successful NeoGraft procedure?
The number of grafts needed will depend on the size of the area being treated. On average, most patients require between 1500-3000 grafts per session.
Is NeoGraft right for me?
NeoGraft is the ideal solution for those looking for a minimally invasive hair restoration option. It is suitable for men and women with mild to moderate hair loss, and can be used to treat both male and female pattern baldness. Patients should arrange a personal consultation to learn more about whether NeoGraft is right for them.
References
Ho CH, Zito PM. Androgenetic Alopecia. Nih.gov. Published May 18, 2019. https://www.ncbi.nlm.nih.gov/books/NBK430924/
Cranwell W, Sinclair R. Male Androgenetic Alopecia. Nih.gov. Published February 29, 2016. https://www.ncbi.nlm.nih.gov/books/NBK278957/